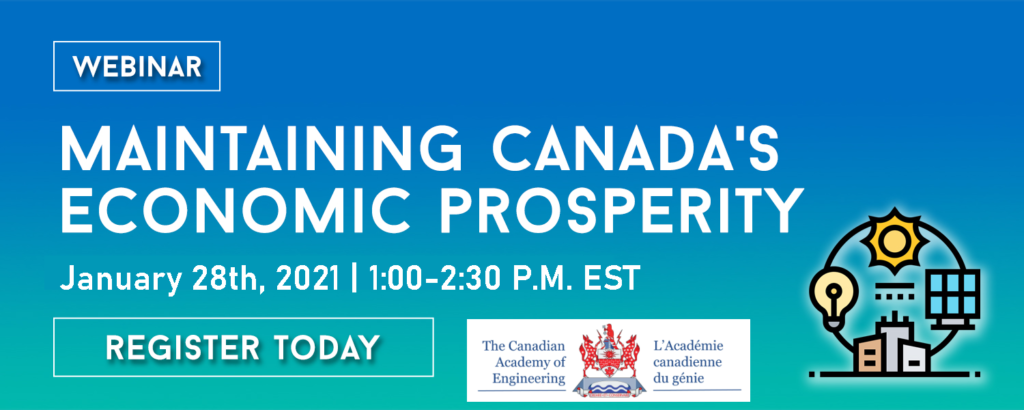 Join us for the first in a series of net-zero emissions webinars
Maintaining Canada's Economic Prosperity while Achieving Net-Zero by 2050
Hosted by the Canadian Academy for Engineering, in collaboration with PTAC, we invite you to join us for the first webinar in a series dedicated to net-zero emissions. Expert panelists will discuss the common challenges Canadians face with meeting this target, and how collaboration and innovation can get us closer to achieving it.
Panelists:
Eddy Isaacs, former CEO of Alberta Innovates – Energy & Environment Solutions
Oskar Sigvaldason, Director, Energy Council of Canada
Save your seat!This timely online event will provide an overview of the current situation and look into the future of achieving this target.
DATE: January 28, 2021
TIME: 1:00 – 2:30 pm EST
Post-event videos will be made public for those who cannot attend.