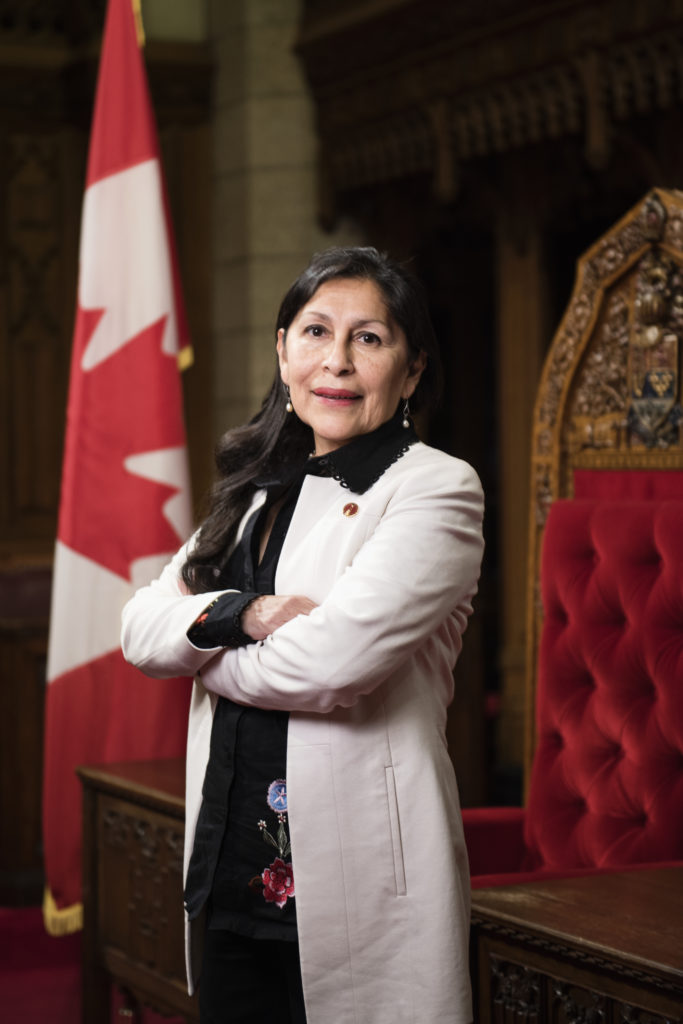 Rosa Galvez, FCAE
Honorary Fellow
Independent Senator, Senate of Canada & Associate Professor, Université Laval
Rosa Galvez, originally from Peru, is one of Canada's leading experts in pollution control and its effect on human health. She has a Ph.D. in Environmental Engineering from McGill University and has been a professor at Université Laval in Québec Québec City since 1994, heading the Civil and Water Engineering Department from 2010 to 2016. Dr. Galvez was appointed to the Senate of Canada as an independent senator for Québec on December 6, 2016.
Senator Galvez specializes in water and soil decontamination, waste management and residues, and environmental impact and risk assessment. Throughout her career, she has been requested by private, governmental and community organisations to offer expert advice. She has advised an important number of international organisations including on Canada-US and Quebec- Vermont agreements regarding the protection of the Great Lakes, the St. Lawrence River and Lake Champlain. She also conducted an important study on the catastrophic oil spill at Lac- Mégantic, Québec. Senator Galvez is a member of the Ordre des ingénieurs du Québec and a Fellow of the Canadian Society for Civil Engineering and of Engineers Canada. Her research has led her around the world to countries such as France, Italy, Belgium, Japan, and China.
At the Senate, she is Chair of the Standing Senate Committee on Energy, the Environment and Natural Resources and is a member of the Standing Senate Committee on National Finance. She is also President of the ParlAmericas' Parliamentary Network on Climate Change.
Senator Galvez has received numerous awards including the Top 25 Women of Influence 2023, the 2022 Ecological Society of America (ESA) Regional Policy Award and the 2021 Clean50 Award for her parliamentary work on environmental policy. She has participated in COP25, COP26 and COP27 as GLOBLE Legislators and Inter-Parliamentary Union panelist advocating for legislative action requiring financial activities to align with and support climate commitments.
In March 2022, she introduced Bill S-243, the Climate-Aligned Finance Act, a piece of legislation to align the activities of federal financial institutions and federally regulated entities with Canada's climate commitments. She was sponsor in the Senate of the Canadian Net-Zero Emissions Accountability Act which was adopted in June 2021.